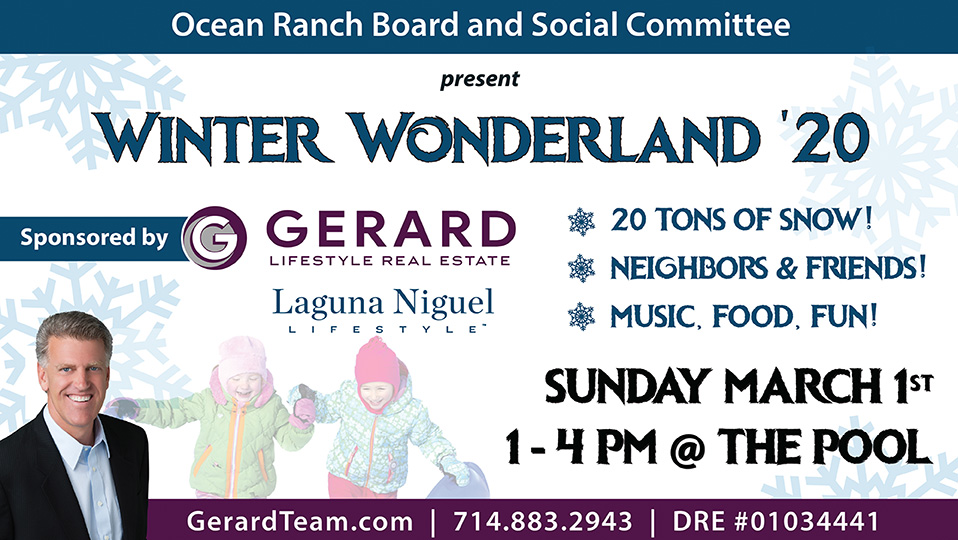 Thanks for stopping by! Come join us in Ocean Ranch on Sunday, March 1st for Winter Wonderland '20! We're bringing in 20 tons of snow for kids' sledding, snow play, and family fun. The event runs from 1-4 pm. We'll have food, drinks, a family-friendly DJ, and lots of giveaways and prizes. This event is brought to you by the Ocean Ranch Board & Social Committee, Gerard Lifestyle Real Estate, and Laguna Niguel Lifestyle.
Admission is free - and the Ocean Ranch HOA has graciously permitted us to invite you and your family to attend.
Note: This registration is for vehicle access at the Ocean Ranch Guard Gate. Therefore, ONLY VEHICLE DRIVERS must register.
Registration closes on Saturday, February 29th at 6:00 PM. No exceptions!