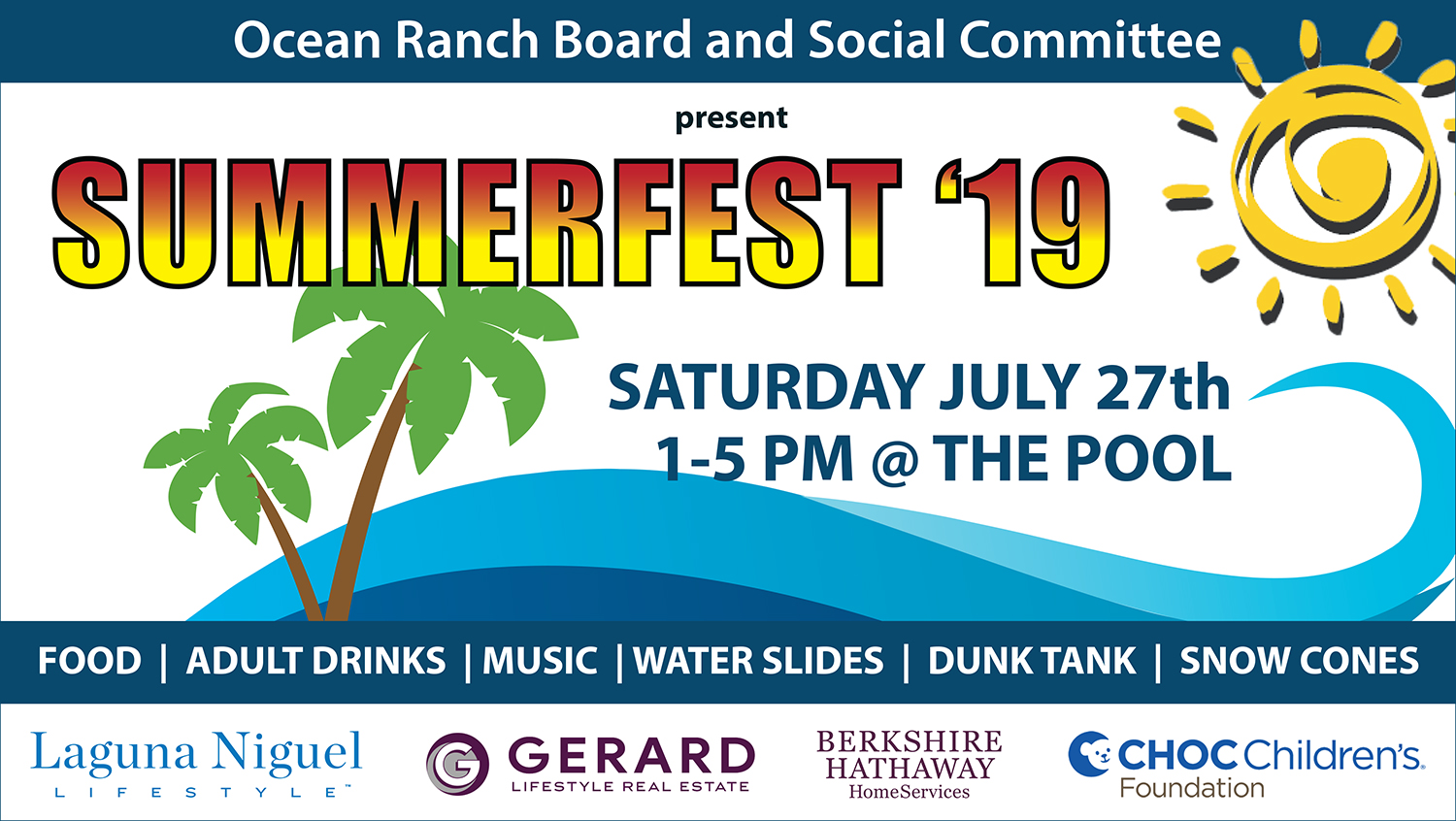 Come join us in Ocean Ranch on Saturday, July 27th for SummerFest '19! We're bringing in huge waterslides for kids (and adults) and pure family fun.
The event runs from 1-5 pm. We'll have food, drinks, a family-friendly DJ, and lots of giveaways and prizes. This event is brought to you by the Ocean Ranch Board & Social Committee, Gerard Lifestyle Real Estate, and Laguna Niguel Lifestyle.
Admission is free - and the Ocean Ranch HOA has graciously permitted us to invite you and your family to attend. If you do not already have access to the gated Ocean Ranch community, you can register below.
This access is only valid on the day of the event and the registration link will close on Friday, July 26th, at 6:00 pm - no exceptions!