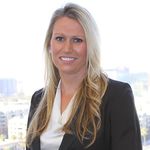 Shauna Rae Anderson, Esq.
Estate Planning Attorney and Partner with Law & Stein, LLP

With over 90 years collective experience, our attorneys truly listen to each client's needs and apply innovative and strategic plans to help them reach their goals to either protect their assets in an estate plan or fight for their rightful inheritance.
At Law & Stein, LLP our team is made up of industry-leading attorneys and legal professionals who have the knowledge required to navigate the most complex and significant legal issues.
A little bit about Shauna Rae Anderson
As a Partner with Law & Stein, Shauna Rae Anderson, Esq is a tenacious advocate for her clients and fights for them during family inheritance disputes or probate. She works collaboratively with her clients to protect them when creating and administering an estate plan. She is a Certified Specialist issued by the California State Board of Legal Specialization in the areas of estate planning, trust administration, and probate administration – an achievement less than 1% of California estate planning attorneys have accomplished.