About Michael Gerard
Bringing the

Golden Rule

to real estate. This is my passion—and my life has brought me to this place.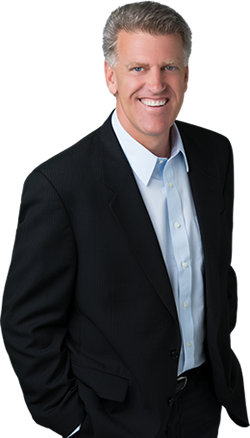 About Michael Gerard
Bringing the

Golden Rule

to real estate. "This is my passion—and my life has brought me to this place."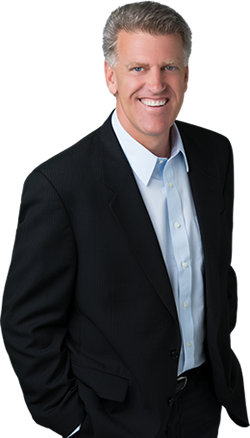 I was born in Alabama and I have seven siblings (three brothers and four sisters). My father was an Army Colonel who fought in the Korean War, served two tours of duty in Vietnam and retired after seven years on faculty at the Army War College in Carlisle, PA. To this day, I'm not sure how my mother dealt with all of us kids. If I had only known what she was going through - especially during those Vietnam years - I would have been a better son and brother.
Not that I was a bad kid. But, when you are a middle child in a large family like ours, you tend to get blamed for everything. I think I learned early to go out of my way to serve others. If for no other reason, perhaps to avoid false accusations from my siblings and their resultant punishment!
As you know, military families tend to move around a lot. In fact, by the time I entered the 9th grade, I had attended seven different schools! People often suggest that must have been difficult. But to me, I loved it. In fact, I've always embraced change and cannot imagine what it would have been like to spend my entire childhood in just one school and with just one group of friends. I remember, in third grade, telling my parents I'd someday be President of the United States "because I will know everyone!" My outlook was a bit ambitious, to say the least.
I always loved the friends I had. But, nevertheless, when it came time to move to a new city or state, I could not wait for the next chapter to begin. I suppose it helped a great deal to have the support of seven built-in "best friends" (my siblings) who always went with the move. I'm certain it would not have been nearly as thrilling had I been an only child.
But this is me. I've always been a free spirit and love meeting new people and making new friendships. In 1982, at the age of 22, I drove my rusty 1970 Volkswagen Beetle across the country. It was an amazing trip… connecting the dots from ski resort to ski resort took three months. My final pit stop was Mammoth Mountain and the ultimate destination was Dana Point—where I took a job at the old Hobie store on Coast Highway (now Taco Surf). This one of many stories detailed in a book I'm writing.
I received my real estate license 28 years ago—back in 1989. Even back then, I was not comfortable with the methods and practices of many other agents with whom I worked. Unfortunately, the real estate industry, like many "sales-oriented" industries, has a negative reputation. And my mission is to change that. I am here to serve you, not "sell" you!
In addition to real estate, I have an extensive background in resort management, hospitality and sports marketing. Because of this, I've gained a unique perspective that has allowed me to critically analyze the real estate industry and its practices. Conclusion? I bring a skill set not found among most real estate agents.
Our team is committed to modernizing your experience with buying or selling real estate. This is about you; and we're here to raise the level of service you receive.
To that end, we've created Property PodiumsSM, a home marketing system that changes the game for home sellers. My team implements a customized, modernized marketing strategy for each new listing we receive. And we leverage emergent technologies to ensure maximum exposure for every property we represent.
We pledge to be in constant communication with you, our valued client, keeping you fully informed throughout the entire buying or selling process. After all, if you are not left with the complete satisfaction of an amazing experience after the transaction is complete, we have not met our standard for performance. Our success is measured through satisfaction of those for whom we work. One client at a time.
Finally, we believe that God put us here for a reason. I'm a husband to an amazing wife---and father to a beautiful 10-year old ballerina. We have a Golden Retriever named "Princess Honey" and we're truly grateful to be part of such a wonderful community.
If this all sounds personal, that's because it is! Buying or selling a home is among the biggest, most important (and often most stressful) experiences in anyone's life. Having the opportunity to share in this experience---and to help you, guide you, protect you and serve you throughout the process---is what drives our team. It's truly a spiritually rewarding and fulfilling experience to be a part of the transition to your "next chapter."
Finally, we believe it's our responsibility to give back to our community. Through our Pay-It-Forward Outreach Program, 10% of our professional fees received at close of escrow are given to a charity of your choice. We serve a greater purpose—and the Golden Rule is at its core.
My Professional Designations and Specialties
Our key objective is to build long-term, authentic client relationships based on trust. This is the culture through which I lead my team. Trust is the core human connection that, ultimately, all transactions are based upon. Shallow, high-pressure sales tactics are not for us.
It can all start with sharing a cup of coffee together. It's your call, though… because we don't do cold calls.